Find your customers
where they are most engaged online
using our premium cross-platform products and tools
Audience targeting
Find your customers where they are most engaged online. Platform uses aggregated user browsing behaviour data and classifies it to specific online audience segments. These profile segments form ad products a client can inlcude in media campaigns.
Create brand or product awareness through high reach on relevant websites stimulates consideration and purchase intent with high impact on target group with engaging ad formats targets your potential customers at one place without unique users overlap minimizes budget waste
Target Users by Behaviour
Measure and Optimise
Premium Environment
Performance display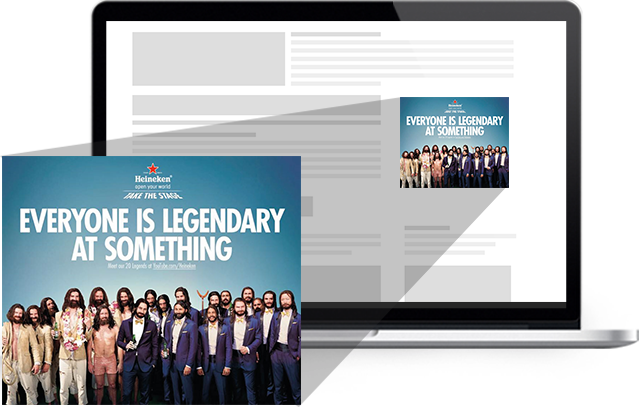 Ad network marketing vehicle based on premium display inventory and performance price model. Suitable for all goal oriented or performance campaigns.
Boost your sales and ROPO effect
Aggregate visitors with real interest to your offerings
Optimize brand campaign with performance twist
Pay only for action, not impression
Avoid or minimalize accidental clicks
Ask for Offer
Mobile
Exclusive mobile ad units. Reach your mobile audience with our unique and highly engaging ad units. More than just banners, RVM offers a range of high performing ad units to meet your campaign goals.
Innovative ad formats that are created keeping user's interest in mind
Seamless and Easy Integration across Mobile Web and Apps
Screen adaptive technology
Full control on creative optimization with powerful analytics
Ready to use Ad templates
Interactive elements at your disposal to create engaging ads
Ask for Offer
Video
Ad network marketing vehicle based on premium online video inventory. Connect to new customers with video advertising on top publisher's video inventory. Re-use your current TV ads and run them online for an integrated campaign.
Have your TV ad shown inside online video content on top website
Run effective and integrated campaign
Stand out from the competition
Create interactivity and user interest
Boost ad recall rate for your campaign
Have up to 50x bigger CTR compared to display campaigns
Have effective postby measurements and analytics for video ads
Ask for Offer
AdFlight RTA
AdFlight RTA with the power of 3rd party solutions allows advertisers to connect to all major ad exchanges, ad network, SSP's, publishers that are in RTB ecosystem. Programmatic media buying combined with retargeting helps you ensure that engaged customers are exposed to the most effective advertising in real time.
More control over the performance of the campaign, more efficient spending and better, more targeted results, pay only what an impression is truly worth.
Synchronizing the delivery of specific messages to specific audiences based each Web user's demographic profile and online habits.